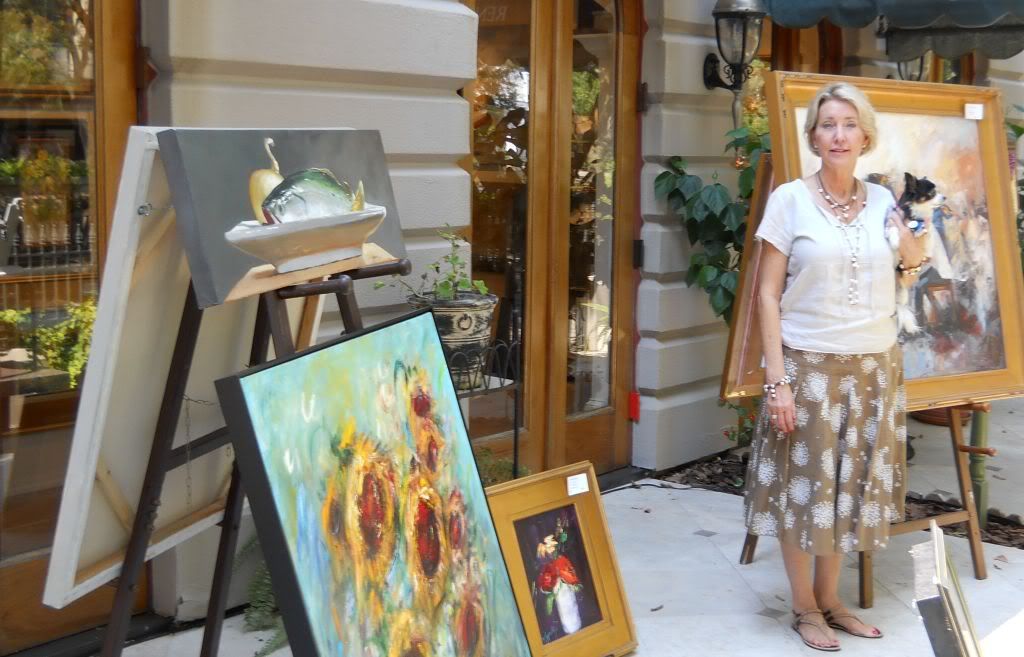 Tricia Moore will tell you: Success comes by keeping your focus on the source of all things. She also quotes the adage that if you find what you are meant to do, you'll never work a day in your life. The owner of Red Bird Gallery in Seaside, Moore grew up in this area and said she recalls as a child going out in the woods to cut down the family Christmas trees. There was no snow sledding, obviously, so the kids would ride on flattened cardboard boxes down the face of high sand dunes.
As a young adult, she moved away to seek a living, worked in Christian missions in Jamaica and settled for a while in Charleston, N.C. Returning to Panama City, she took a series of retail jobs, with chance connections at each workplace finally leading her to working for a Grayton Beach architect, who helped her land a job with a gallery, which led to her talking to the architects that own the building that now houses Red Bird Gallery.
"I knew there was something in this area for me, but I didn't know what," she said, describing how her return trip home included a drive along County 30A. "I knew something was going to happen here. … You have to listen to the voice of Yahweh, the holy spirit within you."
Six years ago, she wrote a business plan for the gallery she wanted to open. A leader at her church met with her and encouraged her. "I never had that before, a father figure look me in the eye and tell me without a doubt that he believed in me," she said. Success came quickly. She paid off her business loan in three months. But she said the success was more about her love for what she does and a sense of acting from a place of integrity. "I like the customers, I like art, I like the artist. I try to find something that's right for all of them," she said.
Red Bird Gallery is one of 10 galleries and boutiques located in the "garden art district" of Ruskin Place, off the beaten path in Seaside. Moore said she often hears customers mention how they've been visiting the town for years and never knew the district existed. "Each place is completely different," Moore said of the shops surrounding hers. Red Bird Gallery carries only one-of-a-kind originals; Moore doesn't represent artists who create multiple prints of their work. The art is diverse in media and subject matter (oils, acrylics, watercolors, glass, jewelry and more) arranged throughout the gallery rooms, walls, floors and pillars in a colorful and relaxed atmosphere.
Moore invites customers to sit and talk, or pet "Itsy Bitsy," her long-haired Chihuahua, who often sleeps in a bed tucked into her desk. "Art is such a personal thing," she said. "I want purchasing art to be fun."